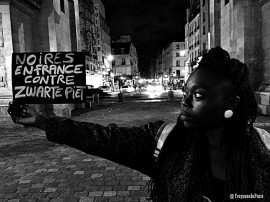 As the Dutch anti-racist activists are preparing for their Freedom Ride to Meppel, Black activists from different parts of the world are in full support of the anti-blackfacing movement in the Netherlands. The international community is also making a statement against Dutch blackfacing and the racist caricature Black Pete during national parade in Meppel, the Netherlands on 14th November 2015.
France: #BlacksinFranceAgainstZwartePiet
In France, Black organizations Brigade Anti Négrophobie, Cases Rebelles, Ferguson In Paris, Jeunesse Consciente Kongolaise, Les Peaux Cibles and Mwasi Collectif AfroFéministe are clear on their message on blackfacing and racism in Europe:
"This year in France, we as Black organizations and Black individuals want to show our support to all the people and organizations fighting against racism, as well as sending this clear message to Dutch, French and European white supremacy: Your traditions are racist, and we Black people living in France and throughout Europe will fight against your racism whenever we can. We love our skin and our bodies and we will not let you use them as fancy dress. OUR CULTURE IS NOT A COSTUME".
Join the Black communities in France on November 14th 2015 by showing off your "beautiful Black skin all over social media using the hashtags: #NoirEsEnFranceContreZwartePiet #BlacksInFranceAgainstZwartePiet
As final message, they state: "To the Zwarte Piets of tomorrow: being black or brown is not a joke or a costume. If you want blackface, wear it long enough to take the racist discriminations that are projected onto our black and brown skins. WE WILL FORCE YOU TO END THIS DISGUSTING TRADITION"

Also see: www.cases-rebelles.org/noires-en-france-contre-zwarte-piet/ and https://www.facebook.com/events/177519609259580/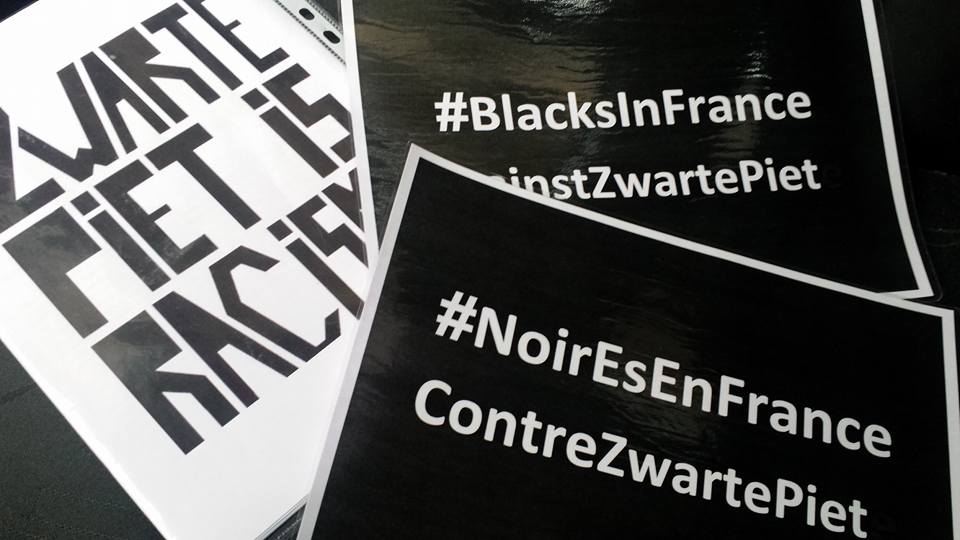 US: #BlackLivesMatter
Earlier this year, Opal Tometi, co-founder of #BlackLivesMatter, visited Amsterdam to understand the different forms racism across the globe. After meeting the anti-Black Pete movement in the Netherlands, she encourage social movements to develop and rise up in different communities. In the United States, she had experience in mobilizing communities to Ferguson, after the fatal shooting of Trayvon Martin and Michael Brown by racist police officers. By transforming mourning into action, the hastag #BlackLivesMatter was born. It adresses the issue of police brutality and terror that different communities in the United State face, according to their website, blacklivesmatter.com: "When we say Black Lives Matter, we are broadening the conversation around state violence to include all of the ways in which Black people are intentionally left powerless at the hands of the state.  We are talking about the ways in which Black lives are deprived of our basic human rights and dignity". Hear Opal Tometi's message to the Freedom Ride to Meppel:
Berlin: "Nederlanders kom tot inkeer, geen Zwarte Piet meer"
Besides the Netherlands, Zwarte Piet is also celebrated by Dutch organizations and embassies where they host the children's tradition "Sinterklaas" in Hamburg, Berlin and Potsdam in Germany. In November 2014, Black communities and other activists organized multiple protests "against this racist, colonialism glorifying and dehumanizing event". According to an activist holding a sign "so ensteht rasissmus" meaning 'this is how racism starts': "if we do not tolerate [Black Pete] there, than we do not tolerate it here in Germany as well. We are in solidarity with our brother and sisters in the Netherlands, this is important to us too". On December 5th 2014, they supported the Zwarte Piet is Racism – campaign: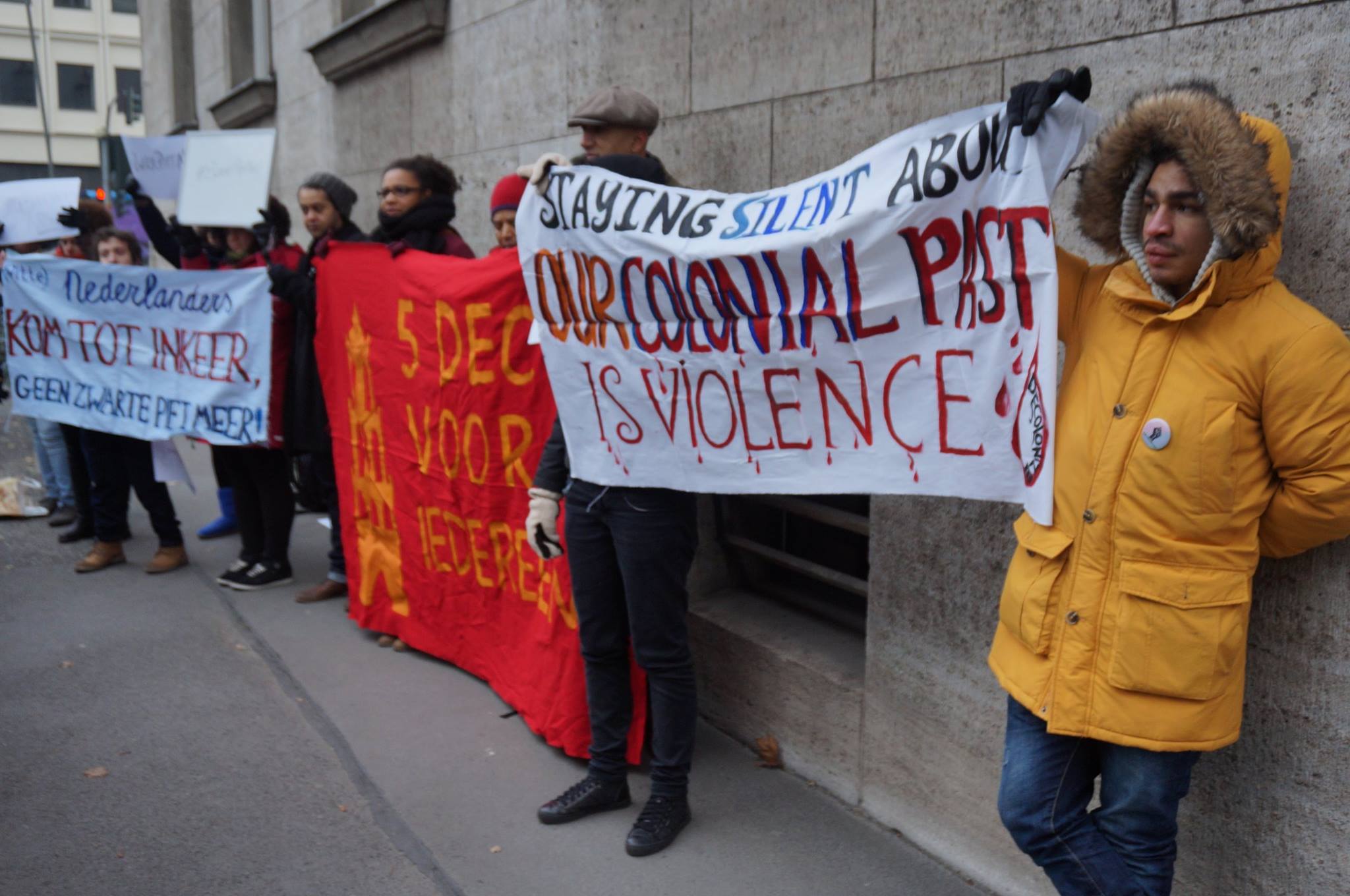 See their demonstration in Potsdam, here: