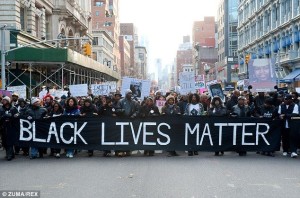 De dood van Trayvon Martin, Aiyana Stanley-Jones, Tarika Wilson, Eric Garner, Mike Brown, Walter Scott en vele andere Afro-Amerikanen die slachtoffer zijn geweest van politiegeweld, hebben het probleem van anti-zwart racisme in de Verenigde Staten op pijnlijke wijze blootgelegd. Het geweld jegens zwarte Amerikanen heeft een brede beweging tot stand gebracht. Hierbij zet een nieuwe generatie Afro-Amerikanen onder de slogan #BlackLivesMatter de strijd voor gerechtigdheid, gelijkheid en menselijke behandeling van zwarte levens voort. Op dinsdag 2 juni zal Opal Tometi, mede-oprichter van de #BlackLivesMatter campagne, in dialoog gaan met activisten uit Europa over de globale strijd tegen racisme.
Welke lessen kunnen we leren van de #BlackLivesMatter beweging en hoe kunnen we de strijd tegen racisme in Europa verbinden met de strijd in de VS? De sprekers zullen met het publiek van gedachten wisselen over deze vragen.

Wanneer? Dinsdag 2 juni 2015

Waar? Vrije Universiteit Amsterdam
Tijd? 19:00 – 22.00 uur
Entree? €3,-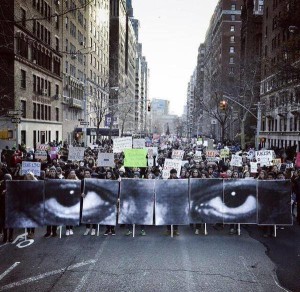 The death of Trayvon Martin, Aiyana Stanley-Jones, Tarika Wilson, Eric Garner, Mike Brown, Walter Scott and many other African Americans who have been victims of police brutality, have exposed the problem of anti-black racism in the United States in the Obama-era in a painful way. The violent anti-black racism has sparked a broad movement for equality and a humane treatment of black live. This movement is lead by a new generation of African American women and men under the slogan #BlackLivesMatter. On Tuesday, June 2nd we will host a dialogue with Tometi Opal, co-founder of the #BlackLivesMatter campaign, Jamie Schaerer, co-founder of European Network For people of African Descent, and anti-black racism activists from the Netherlands.

We will discuss activism in the 21st century: what lessons can we learn from the #BlackLivesMatter movement? How can we connect the anti-Zwarte Piet movement and other anti-black racism movements in Europe with the movement in the US? How can we build solidarity on a global scale? The public is welcome to participate in the dialogue.
When? Tuesday June 2nd 2015
Where? VU university Amsterdam
Time? 7 – 10 PM
Entrance? €3,-
Speakers:
– Opal Tometi (co-founder #BlackLivesMatter)
– Jamie Schaerer (founder of European Network of People of African Descent)
– Simone Zeefuik (founder of RE:Definition / UndocumentedNL)
– Jessica de Abreu (New Urban Collective / European Network of People of African Descent)
 

Who is Opal Tometi?
Opal Tometi is a Nigerian-American writer, communications strategist and cultural organizer. In March 2015 the LA Times named her a New Civil Rights Leader in the 21st Century. Ms. Tometi is a co-founder of #BlackLivesMatter. The historic political project and leader-full network was launched in the wake of the murder of Trayvon Martin in order to explicitly combat implicit bias and anti-black racism and to protect and affirm the beauty and dignity of all Black lives.