Stop Blackface is een campagne die zich inzet in de strijd tegen zwarte piet en anti-zwart racisme in Nederland en verbind het met de strijd tegen racisme wereldwijd. We organiseren vreedzame protesten en educatieve activiteiten. Support de movement en koop een Stop Blackface t-shirt voor €15,-. Wil je een shirt? Stuur dan een e-mail naar stopblackface@gmail.com.
De t-shirts zijn beschikbaar voor mannen en vrouwen in verschillende maten (S t/m XL), wees er snel bij want ze verkopen snel, sommige maten zijn al uitverkocht, we hebben twee varianten.
Stop Blackface is a campaign which fights against Black Pete and anti-black racism in the Netherlands and connects it with the  global struggle against white supremacy. We organize peaceful protests and educational activities. Support the movement and buy a Stop Blackface Tshirt for €15,-. The t-shirts are avvailablefor his and hers in several sizes (S – XL), be quick because some sizes are already sold out, we have two models. Send an e-mail to stopblackface@gmail.com to order yours!
T-shirt met de slogan "Stop Blackfacing, Stop Zwarte Piet"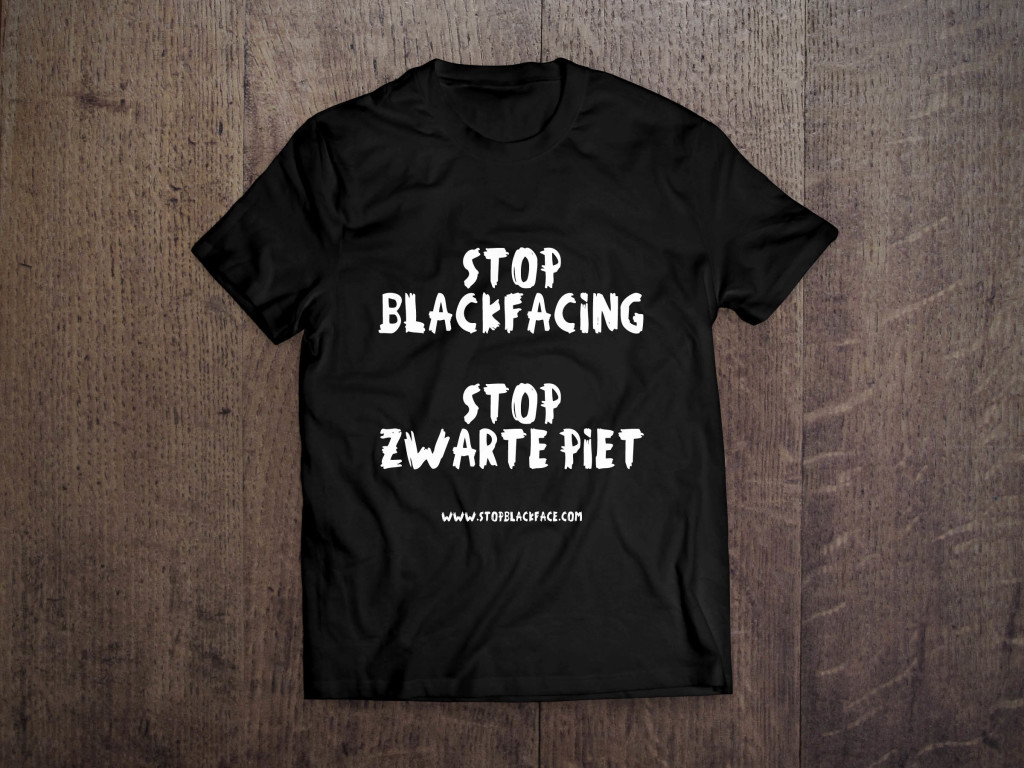 Stop Blackface t-shirt: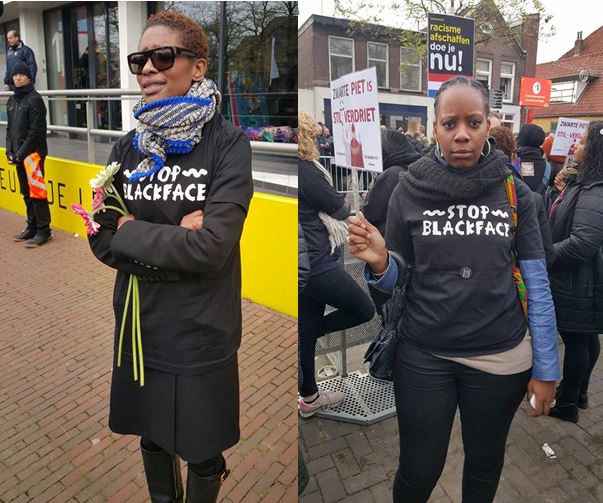 Stop Blackface in actie